Parents
Family Support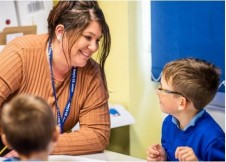 My name is Tracy Dale and I would like to introduce myself as the Pastoral Lead. My role is to work alongside teaching staff, pupils and parents to help students achieve their best; educationally, emotionally and socially.    
I am in the position to help by giving advice to children, parents and carers within the school, using resources from outside agencies as required. 
If you have any concerns or require any information or support, please contact Mrs Drake in the School Office to make an appointment with me. 

I look forward to working with you and your children.
Further support for families


Just one Norfolk - The 'go to' website to support Norfolk Families!
www.justonenorfolk.nhs.uk      Telephone: 0300 300 0123