Useful Information
Safeguarding
 Everyone has a duty to safeguard and promote the welfare of children, and at our school we take this responsibility seriously.
If you have any concerns about a child or young person in our school, you must share this information immediately with a Designated Safeguarding Lead in the first instance or, if unavailable one of our deputy leads.
 Do not think that your worry is insignificant if it is about hygiene, appearance or behaviour – we would rather you told us as we would rather know about something that may appear minor.  Remember our DSLs have insight to the whole picture.
 If you think the matter is very serious and may be related to child protection, for example, physical, emotional, sexual abuse or neglect, you must find one of the designated professionals detailed below and provide them with a written record of your concern.  A copy of the form to complete can be obtained from the office.  Please ensure you complete all sections as described.
 If you are unable to locate them ask a member of the school office staff to find them and to ask them to speak with you immediately about a confidential and urgent matter.
Any allegation concerning a member of staff should be reported immediately to Ms Aziza Cranmer, Principal or in her absence to the Assistant Principal, Ms Sam Laurie
 Allegations against a child's foster carer or a volunteer should also be reported immediately to the Principal.  If an allegation is made about the Principal you should pass this information to the Chair of the Governing Body, Jan Pierson.  Alternatively, you can contact the Local Authority Designated Officer on 01603 307797.
 The people you should talk to in school are:
 Designated Safeguarding Lead:                Miss Sam Laurie  

Location of class:                                           Senior Leadership Team
Contact Number:                                            01508 530459
Deputy Designated Safeguarding Lead:  Mrs Tracy Dale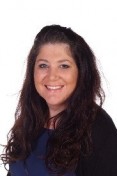 Location:                                                         Pastoral Room
Contact Number:                                              01508 530459
If the DSL or Deputy DSL are unavailable, see Ms Holly Dutton or Miss Hannah Maher who are also DSL trained.
At St Mary's Church of England Junior School, we safeguard and promote the welfare of all of our children.               
Thank you for your support!